Can a Mentor Be Younger than Me?
Mentorship is a dynamic journey of mutual learning and growth, transcending the confines of age. The conventional perception that mentors should be older or more experienced is evolving, and rightfully so. In a world marked by rapid change and diverse perspectives, the question arises: Can a mentor be younger than you? The resounding answer: Absolutely. This article delves into the compelling reasons why embracing a younger mentor can be an enriching and transformative experience.
Fresh Perspectives and Innovative Insights
One of the most remarkable benefits of having a younger mentor is the infusion of fresh perspectives and innovative insights. Younger generations are often at the forefront of technological advancements and societal shifts. Their digital fluency and familiarity with emerging trends can provide invaluable guidance for navigating the evolving landscape. A younger mentor can introduce you to cutting-edge tools, platforms, and strategies that might not have crossed your radar otherwise. In this digital age, harnessing these insights can be a game-changer for personal and professional growth.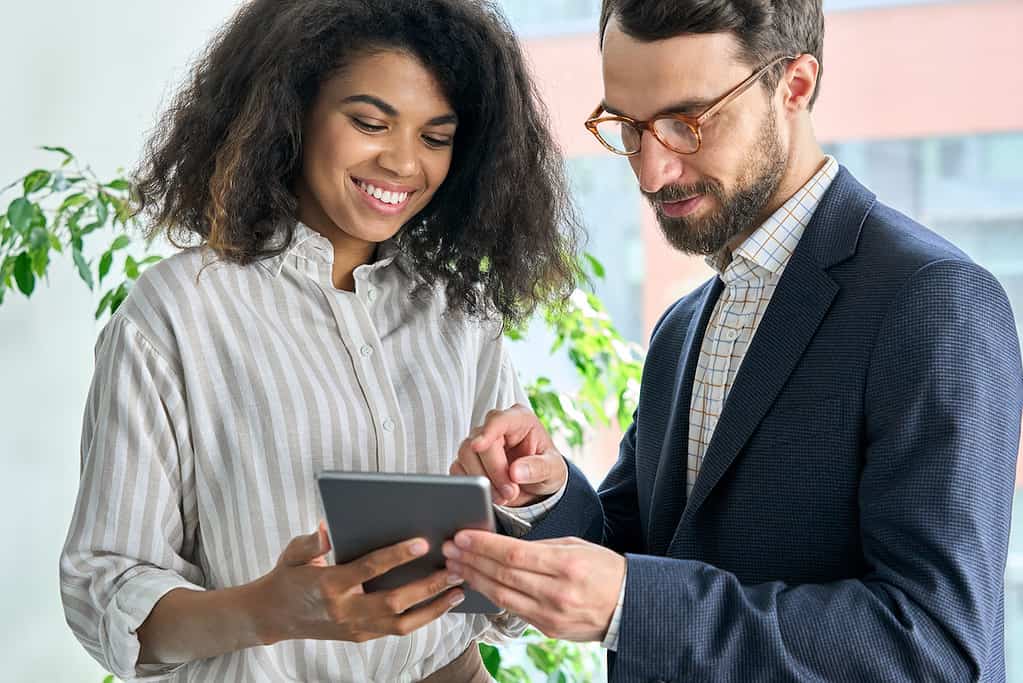 Diverse Experiences: A Tapestry of Learning
Mentorship is not solely about age; it's about the tapestry of experiences each individual brings to the table. A younger mentor can offer a unique blend of experiences shaped by a different upbringing, cultural background, and exposure to various industries. This diversity fosters a richer learning environment where you're exposed to new ideas, approaches, and perspectives. Engaging with someone from a different generation can broaden your horizons, prompting you to consider alternative viewpoints and challenging your assumptions.
Two-Way Learning: A Reciprocal Exchange
Mentorship is not a unidirectional flow of knowledge; it's a dynamic exchange that benefits both parties. While you might possess years of experience, a younger mentor can offer insights that are equally valuable. Their familiarity with contemporary challenges and innovative solutions creates a platform for mutual learning. Sharing your wisdom while being open to their contributions fosters an environment where growth knows no bounds. This synergy of knowledge bridges generational gaps, contributing to holistic personal and professional development.
Passion and Energy: Catalysts for Motivation
The enthusiasm and energy that younger mentors infuse into the mentorship dynamic are unparalleled. Their fervor for their fields of interest is contagious, acting as catalysts for motivation. Their zeal can reignite your own passion for learning and progress, pushing you beyond your comfort zone. This infusion of vitality can break down mental barriers and unleash your potential, propelling you towards achieving your goals with renewed vigor.
Constant Evolution: Learning Without Boundaries
The world is in a state of constant evolution, with learning being the key to staying relevant. Embracing a younger mentor is an acknowledgment of this reality. It signifies a willingness to adapt, learn, and embrace change. A younger mentor guides you through the art of continuous learning, encouraging you to explore uncharted territories and adapt to emerging paradigms. This adaptability is a valuable skill in a landscape where innovation drives success.
Can a Mentor Be Younger than You?
Age should not be a limiting factor when it comes to mentorship. The ageless wisdom of mentorship transcends generational lines, enriching both mentor and mentee. Embracing a younger mentor opens the door to diverse experiences, fresh perspectives, and boundless growth. It's an opportunity to learn, unlearn, and relearn in a world that evolves at an unprecedented pace. So, can a mentor be younger than you? Absolutely. The mentorship journey becomes a symphony of shared experiences, where age is merely a note in the composition of wisdom.